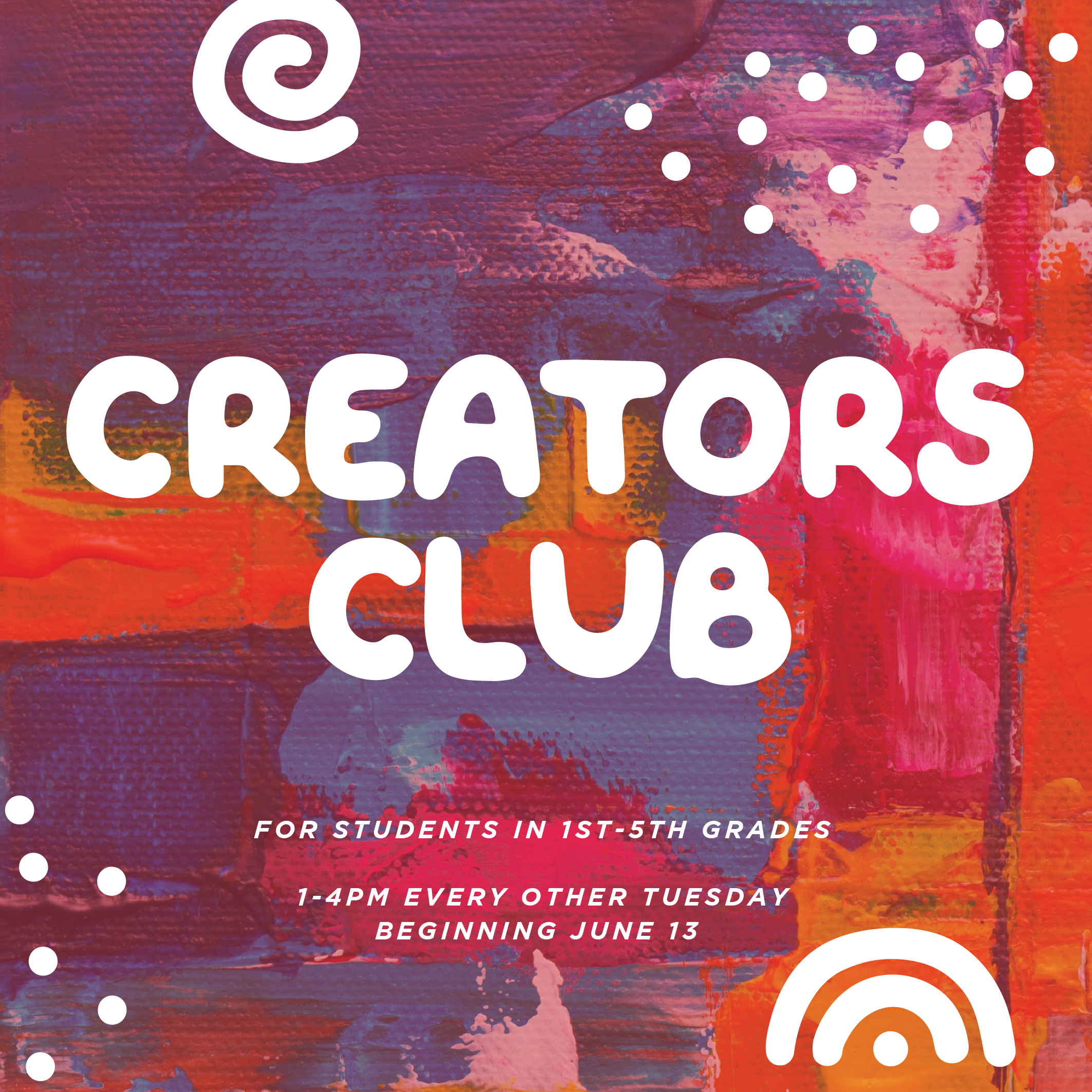 Neighborhood Church
9030 Beaudry Street Duluth, MN 55808
Our creative imagination grows through play. Creators Club is open to all students entering 1st-5th grades. Meet new friends, play with artistic tools, and get messy during this 6-week club. We will provide all the necessary materials for discovery and play. Build your confidence to create and experiment while having fun with your friends.
1-4pm June 13 & 27, July 11 & 25, August 8 & 22 at Neighborhood Church
Please register by June 10.